WHY A COUNSELLOR/PSYCHOTHERAPIST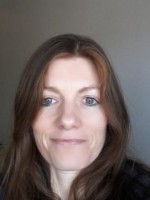 to provide safe and professional support
to address emotional pain, unhelpful thinking, distress and confusion
to achieve self-understanding, personal development, positive change, improved self-care and well-being
training and experience has shown how a therapeutic relationship can help with the healing processes and making positive changes
PERSONAL QUALITIES/ATTRIBUTES
genuine, sensitive, calm, caring, patient, and self-aware.
active engagement within the working relationship
able to challenge where helpful
respectful of individual beliefs, experiences and differences
continuous learning with respect to my personal and professional development
interested in new learnings, and working in new areas.
ETHICAL
attentive to supporting others ethically ie in the clients best interest and not to cause harm
having regular counselling and supervision throughout the duration of my training
personal insight and clinical experience in supporting an ethical therapeutic relationship.
EXPERIENCE
I have gained a wide range of experience having worked with all ages and for various organisations including:
Private Practice
Nottingham Counselling Service
Police Firearms Officers Association (PFOA)
Marriage Counselling Organisation
Harmless (self-harm and mental health issues)
EAP (working with employees)
Private Healthcare (alcohol abstinence)
Foster Carers
Nottingham County Council
Nottingham Rape Crisis
Carers Federation
APAS (alcohol problems)
Bilborough College
Secondary Schools
Place-2-Be (primary school)
Voluntary work within the mental health field for 15 years
Psychiatric Healthcare
I specialise in anxiety and relationship, and I have experience of working with a vast range of  issues including:
grief – bereavement – shame –  anger – rage – anxiety – panic – depression – stress – trauma – emotional abuse
psychological abuse – childhood issues – low self-esteem – low self-confidence – self-harm – relationships – divorce
betrayal – sexuality – alcohol problems – domestic abuse – sexual abuse – eating disorders – work issues – health issues
stuckness – confusion – paranoia – guilt – pregnancy –  parenting – abortion – miscarriage – post-traumatic stress – personality disorders
QUALIFICATIONS AND TRAINING
BACP Accredited and Registered Counsellor and Psychotherapist
I have achieved a substantial amount of training and experience, please see > BACP Accreditation
BSc (Hons) Counselling and Psychotherapy (validated by BACP)
MSc/PhD Metaphysical Sciences (Spiritual Counselling)
Diplomas:
– Compassion Focussed Therapy
– Psychology for Success
– Relationship Psychology
– Mindful Mental Health
– Professional Relaxation Therapy
– CBT
– EMDR
– Mindfulness
– Life Coaching
– NLP
– Meridian Psychotherapy (EFT)
– Insomnia
– Chronic Fatigue,
– Holistic Health
– Colour, and Nutrition
Certificates and courses
Introduction to EcoTherapy
Emotional Freedom Technique (EFT/tapping)
Hypnotherapy  (non practicing)
Anxiety
Depression
Attachment
Anger and Rage
Relationship counselling
Couple counselling
Rape and Sexual Abuse
Child Sexual Abuse
Domestic Violence
Trauma
Alcohol Problems
Personality Disorders
Mental Health and Mental Illness.
LOCATION
My private practice for counselling and psychotherapy offers its services in Nuthall, Nottingham.
Other surrounding areas are, Cinderhill, Bulwell, Kimberley, Watnall,  Hucknall, Bilborough, Basford, Stapleford
Kathy Brown  see > home page
Email: kathycbrown22@gmail.com
Text or Call: 07583988552