WELCOME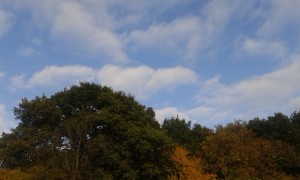 Hello I'm Kathy Brown and I am a Counsellor, Psychotherapist, Holistic Coach, EFT Practioner, Spiritual Counsellor, and Couples/Relationship Counsellor.  I work from my private practice in Nuthall, Nottingham via Zoom, Telephone, and also offer outdoor sessions with Walk and Talk Therapy when available.
I specialise in Anxiety, Stress, Trauma, Emotions, Relationships, Childhood issues, exploring psychoeducation, the belief system, the subconscious mind, nervous system, and emotional regulation.
I am passionate about helping people to address their issues, be empowered to make long term positive changes, and to improve their well being.
I have substantial training, experience, and a wide range of approaches to help support you.
I can assist you in addressing difficult experiences, thoughts, feelings and behaviours, confusion, distress, anxiety, and low self esteem etc.
See > About Me.
MY LOCATION
My private counselling practice is based in Nuthall, Nottingham.
surrounding areas include Watnall, Kimberley, Cinderhill, Bulwell, Hucknall, Bilborough, Sherwood Rise, Basford, Arnold, Wollaton, and Derbyshire.
MY SERVICES
Kindly note that presently I am offering therapy via Online Zoom, Telephone, and Walk and Talk when available.
My approaches include: Counselling, Holistic Coaching, Psychotherapy, Walk and Talk Therapy, Relationship Therapy, Support, and EFT,
I offer a safe, caring, accepting and confidential space to address present and past issues.
I support clients to address issues, difficulties, and changes desired
I have experience in working with a wide range of issues, and approaches
I am interested in working in new areas
EXPERIENCE
I have worked with clients in:
Private Practice
Police Firearms Association
Primary and Secondary Schools
Bilborough College
Carers Federation
Police Officers Firearms Association
Nottingham Counselling Service
Marriage Care
Rape Crisis
Harmless
Nottingham County Council
EAP
Fostering Agency
I have worked with issues concerning:
Low Self Esteem ~ Negative Habits – Bereavement ~ Depression ~ Confidence ~ Anger ~ Health issues ~ Trust ~ Sexual Abuse ~ Stress ~ Work Issues ~ Fear ~ Parenting ~ Trauma  ~ Anxiety ~ Emotional Abuse ~ Shame ~ Relationships ~ Guilt ~ Loss and Grief ~ Identity ~ Rage ~ Self Harm ~ Physical Abuse ~ Self Care ~ Domestic Violence ~ Decision Making ~ Sexual Identity ~ Miscarriage ~ Abortion ~ Divorce ~ CoDependency ~ Narcissm ~ Personality Disorders ~ Marriage ~ Betrayal ~ Illness – Rape ~ Child Abuse.
See > My Services
MY COUNSELLING APPROACH
Relational, Integrative, and Holistic approach.
Combination of different types of theory and practice which compliment each other within a therapeutic relationship.
Focus on supporting you as a unique person and in making positive changes and healing.
Modalities included are person-centered, Gestalt, Transactional Analysis, Focussing, Psychodynamic, and Compassion Focussed Therapy,
Additional approaches include: Walk and Talk Therapy, CBT, Mindfulness, NLP, Life Coaching, Emotional Freedom Technique, Timeline Therapy, Spiritual/Energy, and Psycho-Education.
Holistic outlook means working with the whole person – physical, neurological, emotional, psychological and spiritual.   Addressing the feeling, thinking, behaving, sensing and lifestyle experiences of my clients.
All aspects of life influence our wellbeing eg: Home, Family, Work, Relationships, Finances, Pleasure, Challenge, Self Care, Nutrition and Exercise, See > My Approach

FEES
Individuals – Zoom Psychotherapy/EFT £50 – OFFER up to 6 zoom sessions @ £40
Walk and Talk £40 per session
Couple/Relationships £60 per session (50 mins)
Fast Track personal development 2 hrs £80 including session report
Optional free initial introduction 20 minutes

APPOINTMENTS
Tues-Thurs 10.20 am – 4.30 pm
Short-term and Medium-term
Weekly therapy, or support sessions as required
50-minute sessions or block bookings/fast track
Contact me with your availability
For more information about what to expect when working with me in counselling please click here.
If you have any queries please let me know:
Kathy Brown
Email: kathycbrown22@gmail.com
Tel: 07583988552